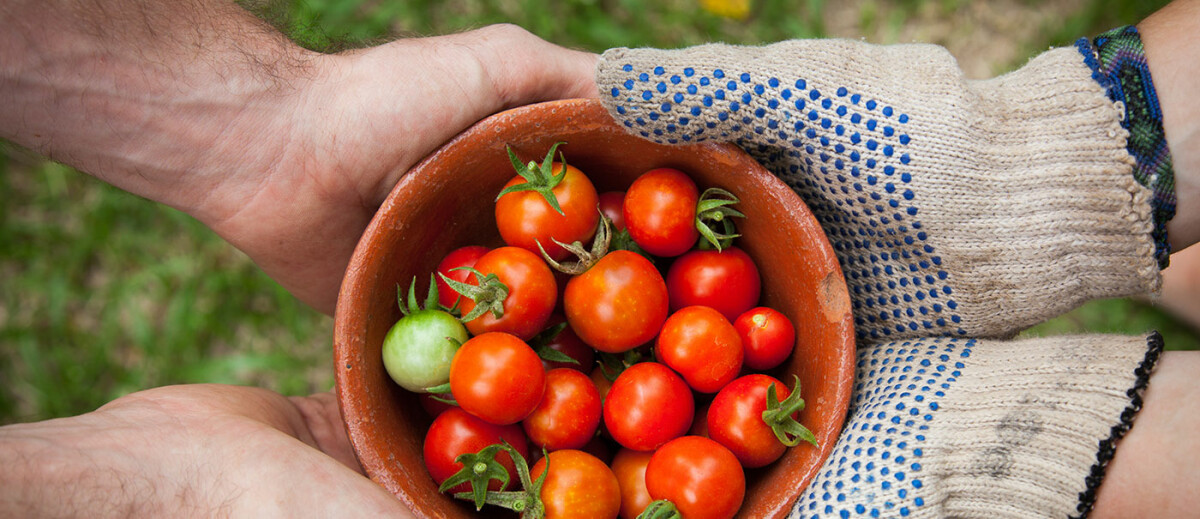 The Barrington UMC congregational garden is a year-round project that annually produces over 13 tons of fresh produce for donation to local food pantries. All hands are invited and welcome for tending, weeding, harvesting, weighing and delivering produce to our food pantry partners.
It takes many hands to prepare the seeds, set out thousands of tomato plants, keep the weeds down and to harvest the squash, peppers, beans and broccoli that our hungry neighbors so appreciate. Whether you can serve for two hours, two days, two weeks or the whole summer, your hands and your heart will make a difference! All produce is divided between FISH Food Pantry in Carpentersville and Food for Greater Elgin. Nutritious fresh produce is the hardest thing for Food Pantries to secure, so they and their clients are very grateful for our ongoing summer deliveries. Join us on sunny weekdays beginning at 9:30 a.m. and Saturdays when the ground is dry beginning at 10:00 a.m. The only skills required are a desire to help and a willingness to learn and to get dirty!
For more information, contact Sharon Orr at .