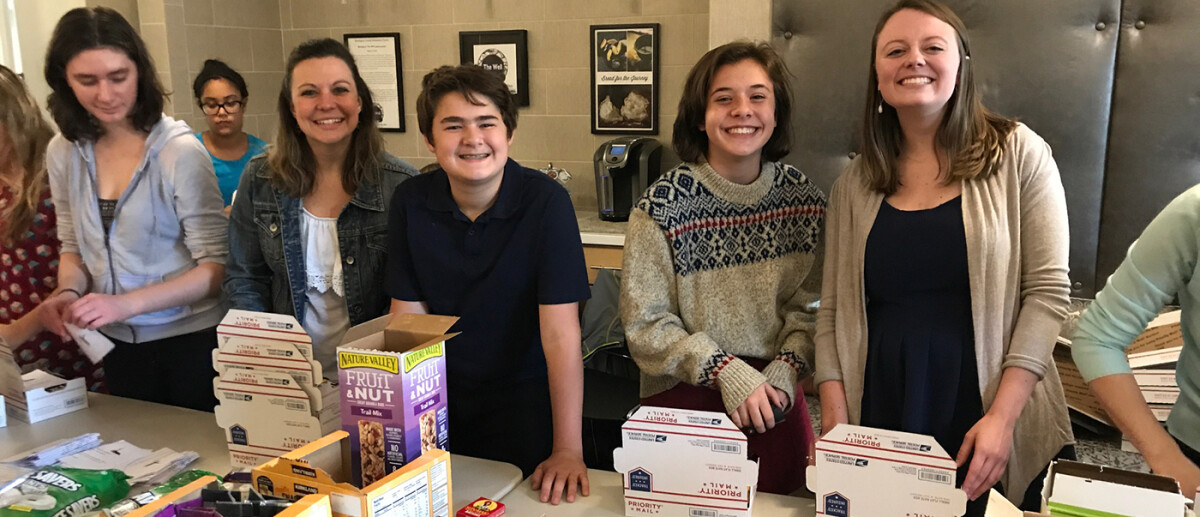 Support our active military personnel with care packages for a unit serving overseas. Phone cards, hard candies and small food items that can survive postal service handling and transportation (as well as desert heat) are welcome luxuries for our military members! Many times soldiers enjoy sharing items with local children to build relationships and spread goodwill.
You can participate with a donation of appropriate items or of funds to purchase items and pay for shipping, or join us at our next Treats for Troops packing event.
Contact George Gill at or the church office for more information.