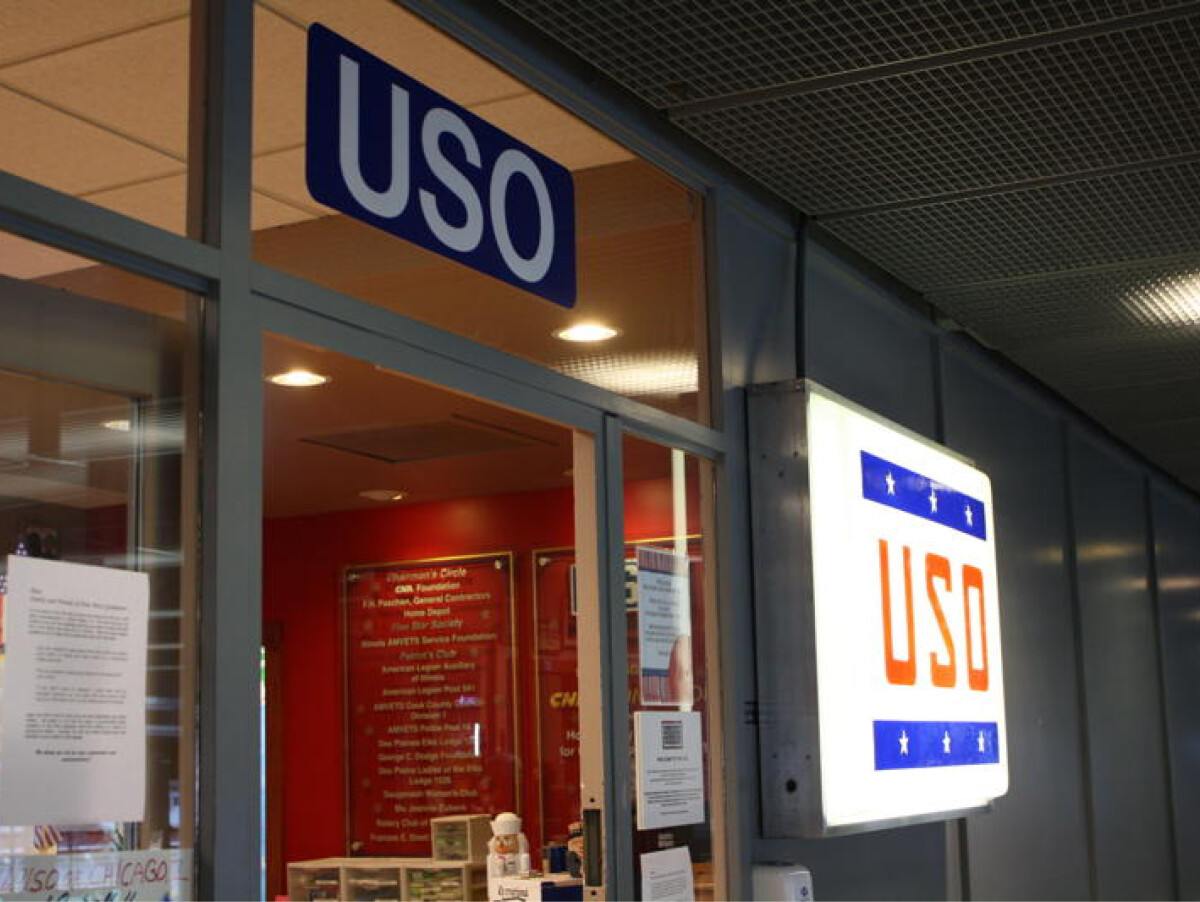 In 2017, O'Hare airport was the sixth busiest airport in the world. Every week thousands of military members travel through O'Hare enroute to duty stations, deployments, special assignments and home. At O'Hare USO centers, BUMC volunteers assist traveling service members and their families with phone calls, meals, personal needs and travel arrangements.
Opportunities to serve are available at two O'Hare USO locations: one outside security in Terminal 2 and one inside Terminal 3. Volunteers from BUMC are invited to join a highly committed team with security clearance that serve on Wednesdays from 2:00 - 6:00 p.m., or to
become a trained volunteer serving on fourth Sundays from 9:00 a.m. - 3:00 p.m. or 3:00 to 9:00 p.m.
For more information on the USO, visit www.uso.org.
Contact Jim Finn or more information about joining the BUMC USO Volunteer Team or fill out the form below.