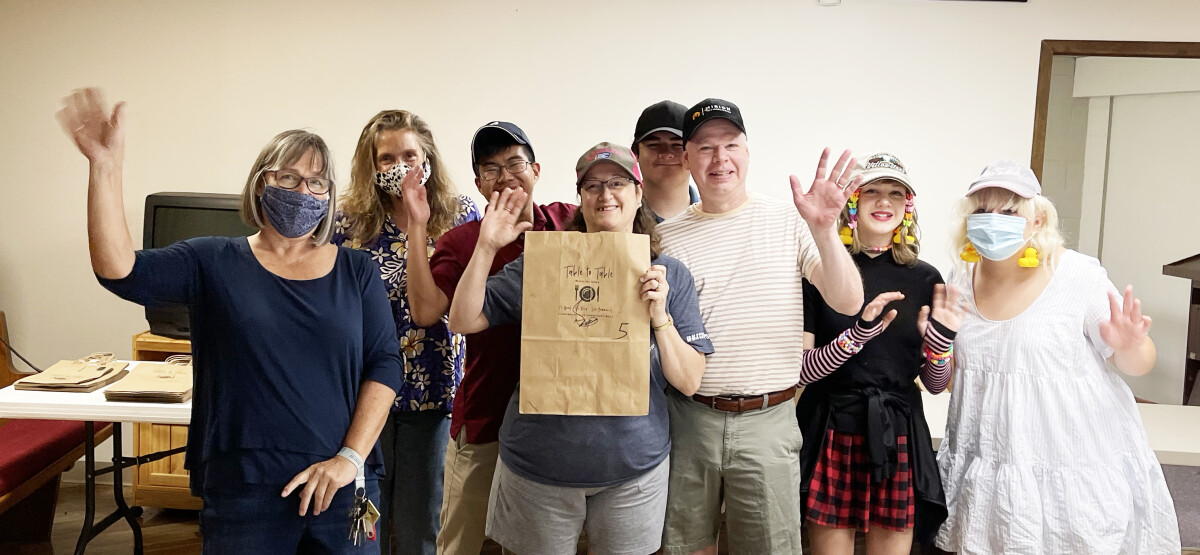 ---
The Carpentersville Community Meal is designed to bring together individuals from across Carpentersville and surrounding communities once a month for a meal, for fellowship and for relationship building. For over a year, this monthly event has opened the doors of the building at 1647 Ravine Lane, Carpentersville, to all in an environment of invitation, welcome and hospitality.
Meals for up to 100 people are prepped and prepared from scratch in the BUMC kitchen, then transported to Carpentersville and served in the Trinity Center fellowship hall in Carpentersville on the third Saturday of every month. Any leftover food goes to PADS of Elgin, a homeless shelter.
Volunteers are needed to help make this ministry a success! We need people to help with shopping, food preparation clean-up and hosting our guests. Some training will be provided, no language skills are required — there is a role for everyone!
Volunteers are needed to:
help set-up and decorate the space on Friday
help set-up and decorate the space on Friday
help prepare and cook food on Saturday morning in the Barrington UMC kitchen
transport the properly packaged food from Barrington to Carpentersville· host our guests, work the kitchen and serving stations and clean up on Saturday evening
deliver leftovers to PADS in Elgin after 7:00 p.m.
launder tablecloths and linens between Community Meal events
help with shopping, meal planning, fundraising and outreach
Please remember that you don't have to volunteer to come and eat with the community — this is about table fellowship!
For more information, please contact Marcia Buchs.
For more information, visit carpentersvillecommunitymeal.com or follow them on facebook.