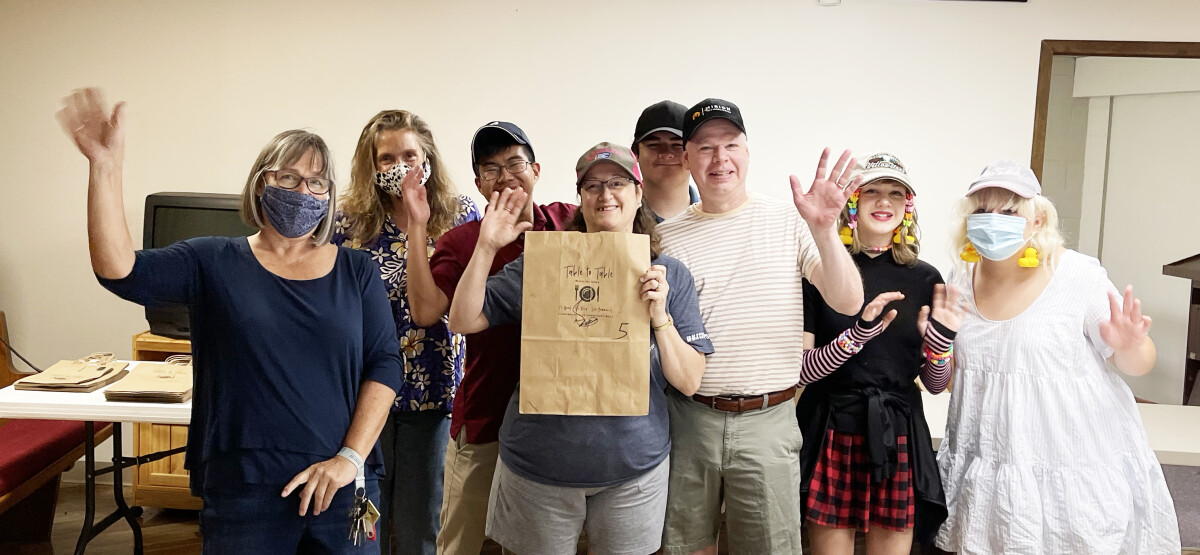 The Carpentersville Community Meal brings together individuals from across Carpentersville and surrounding communities once a month for a meal, for fellowship and for relationship building. This monthly event opens the doors of the building at 1647 Ravine Lane, Carpentersville, to all in an environment of invitation, welcome and hospitality.
Meals for up to 100 people are prepped and prepared in the BUMC kitchen, then transported to Carpentersville and served in the Trinity UMC fellowship hall in Carpentersville on the third Saturday of every month.
Volunteers are needed to help make this ministry a success! We need people to help with shopping, food preparation, clean-up and hosting our guests. Some training will be provided, no language skills are required — there is a role for everyone!
Please remember that you don't have to volunteer to come and eat with the community — this is about table fellowship!
Sign up below to get involved or contact Sharon Orr, Director of Campus and Missions Ministry, or Marcia Buchs to learn more.
For more information, visit carpentersvillecommunitymeal.com or follow them on facebook.