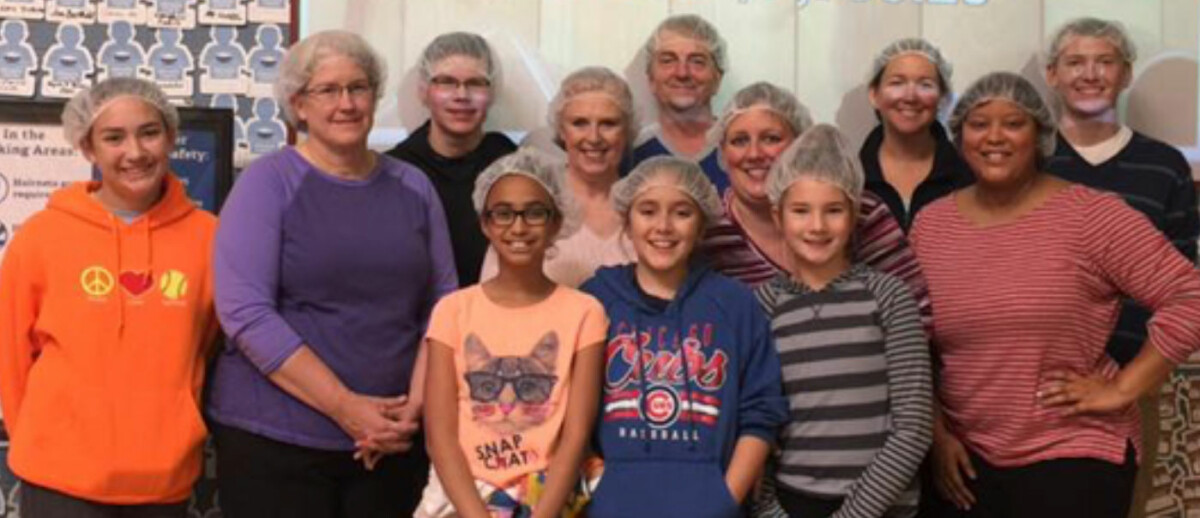 Throughout the year, special serving opportunities for children, youth and families are coordinated in partnership with the Family Ministry Team. Feed My Starving Children and Youth Mission trips are scheduled on a regular basis to provide opportunities for all ages to serve with their hands and their hearts. Watch for dates in the bulletins, newsletter and your eNews.
Join us as we partner with Feed My Starving Children to provide nutritious meals to families in need across the globe! Feed My Starving Children (FMSC) is a non-profit Christian organization committed to feeding God's children. Their approach is simple: adults and children hand-pack meals specifically formulated to provide nutrition and sustenance with easy portability and preparation. FMSC then ships the meals through their food distribution partners across the globe.
Adults and students (5 years old and up) are invited to gather at the Schaumburg Feed My Starving Children location (740 Wiley Farm Court, Schaumburg, IL 60173). Please wear close-toed shoes and no jewelry.