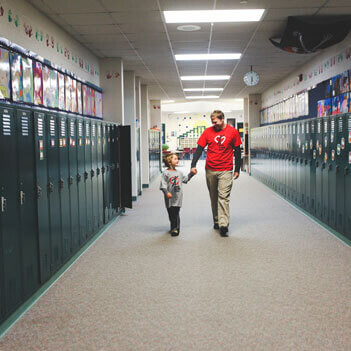 "One Child, One Hour, One Church, One School"
Trinity UMC and Lakewood Elementary School are partners in the Kids Hope USA mentoring program. Members of all of our multi-site congregations are encouraged to become a mentor or a prayer partner. Mentors meet with students for one hour a week during the school year to eat lunch, talk, play games, read stories and do art work together. For a child to have one stable adult whose only interest is in him or her makes all the difference in the world.
Unique to the Kids Hope mentoring program are the prayer partners who pray for the student and the mentor/student relationship. Checking in once a week with the mentor, the prayer partner is a special source of insight and support.
Kids Hope USA mentors receive online training and ongoing support from the Lakewood Elementary School staff.
Contact Sharon Orr, Director of the Trinity UMC-Lakewood Elementary Kids Hope USA Partnership at for more information or to become a mentor or prayer partner.