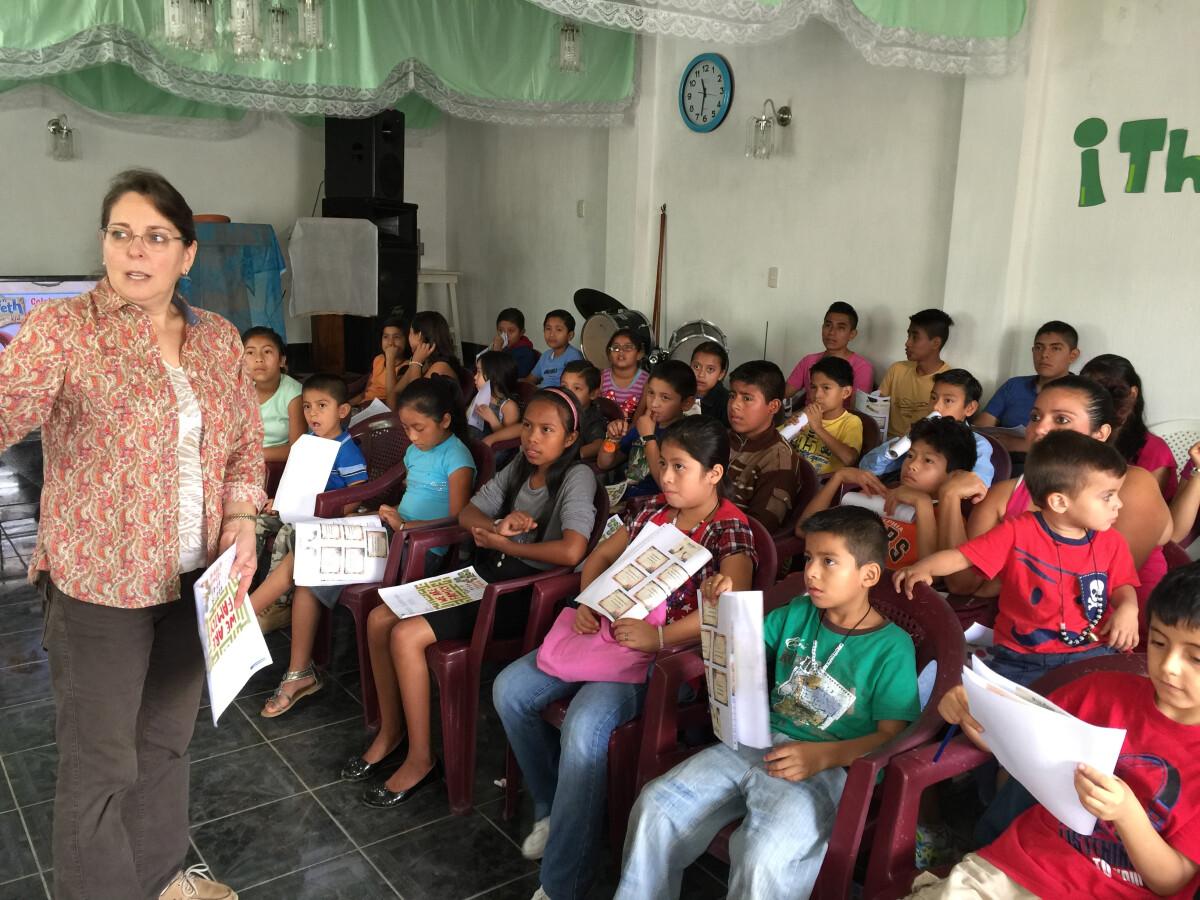 A team from BUMC and partner churches travels to Mixco once a year during the Guatemalan school
break to offer a Vacation Bible School experience and to attend ESL recognition ceremonies. The 2020 trip is open to members of the congregation willing to help teach Vacation Bible School using school materials provided by BUMC and who are able to pay their own expenses (less than $800). Teams travel with at least one bilingual speaker who knows the project well. Be prepared to speak and read and sing (in English) as you help students learn proper enunciation!
Contact Silvia Grabacki at for more information or to join the adventure!