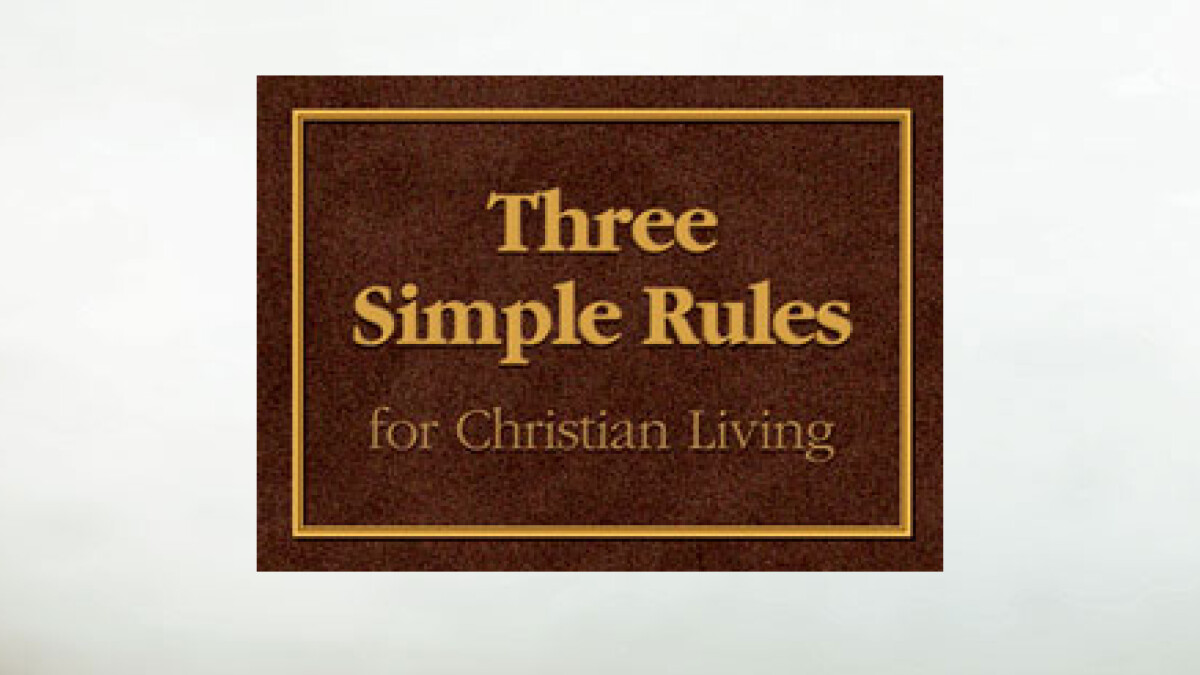 Sundays, beginning January 13 at 9:30 and 11:00 a.m.
in Room 111

Over the years, things in The United Methodist Church have gotten complicated. The upcoming General Conference in St. Louis (February 23-26, 2019) — where our global denomination will decide how we move forward from a generation's long debate around human sexuality and scriptural inerrancy — is evidence of just how complicated it has become. But in the beginning, the strength of the Methodist movement came from its simplicity. There were just three rules by which the people called Methodist were asked to live: do good, do no harm, and stay in love with God.
Beginning the week of January 13, 2019, you are invited to join us as we relearn how to live by these three simple rules. Utilizing the popular work of Bishop Rueben Job for an all-church study, we will have opportunities for adults, youth and children to all embrace the strength found in Methodism's simplicity. Watch for group signups to be released soon and, if you are interested in hosting or facilitating a group, please contact Pastor Matthew, .
Books may be purchased at the Adult Faith Development Table for $7.