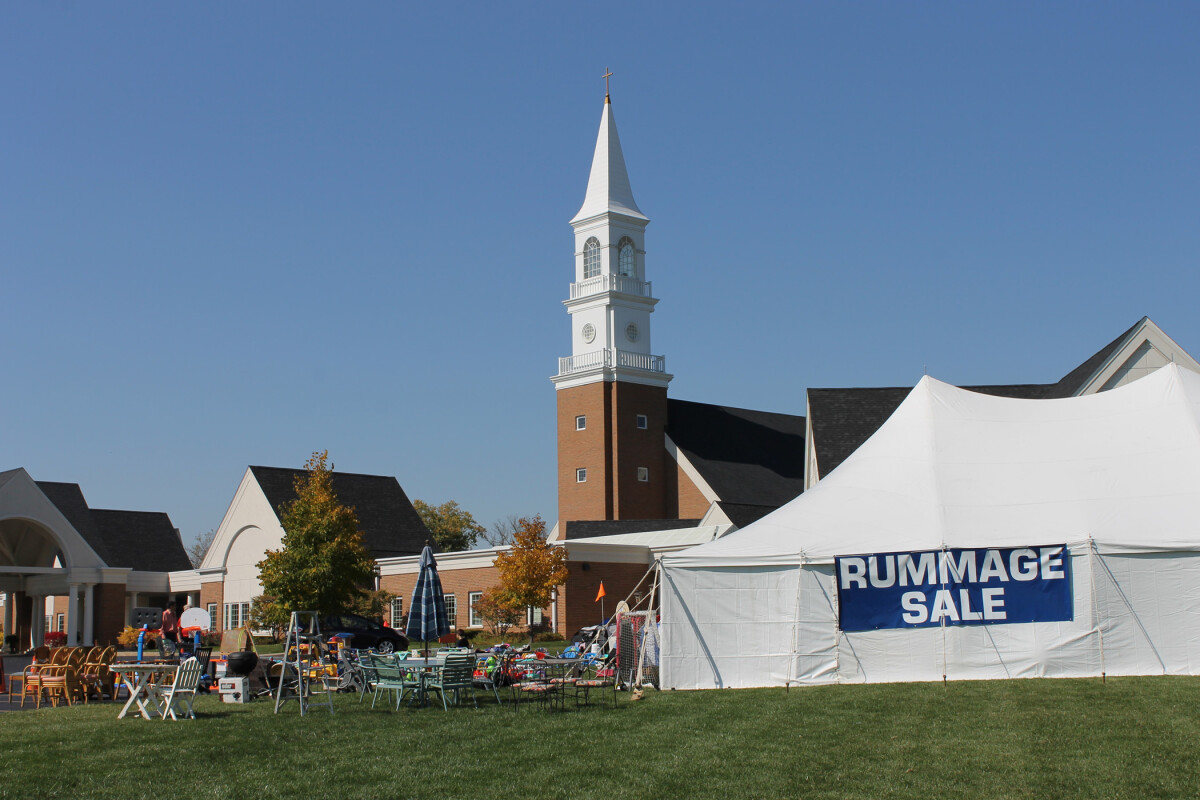 Saturday, October 06, 2018, 9:00 AM - 12:00 PM
It's Time for BUMC's 85th Rummage Sale!
Friday, October 5, 9:00 a.m. to 7:00 p.m.
Saturday, October 6, 9:00 a.m. to 12:00 p.m.
Donate Items
Sunday, September 30, 10:30 a.m. – 3:00 p.m.
Monday& Tuesday, October 1–2, 9:00 a.m. - 8:00 p.m.
Wednesday, October 3, 9:00 am to Noon!!
We will accept fall and winter clothing (on hangers is greatly appreciated), shoes, boots, accessories (hats, belts, purses, scarves), jewelry, housewares, small appliances, books, CDs, videos, DVDs, instruments, antiques, collectibles, holiday items, crafts, linens, sporting goods, tools, toys, baby items, lamps, pictures/frames, lawn furniture, etc.
We cannot accept paint, metal office furniture and large furniture, electronics, TVs, computer items, encyclopedias and magazines, knives, propane tanks, carpeting (area rugs are OK), large exercise equipment, aerosol cans, large appliances, tires, humidifiers, air conditioners, mattresses, batteries, standard-sized organs and pianos, infant car seats, cabinet stereos. No large furniture! Only small items, able to be lifted by one or two people, and can fit in a trunk! Contact Mary Mellon, (847) 217-2760, with questions.
Note: All items should be in new or like new condition, clean, complete with parts and in working order. It costs us money to dispose of unusable donations—please help us keep expenses down.
Volunteer
The BUMC Rummage Sale needs over 150 volunteers every year to help set up, price and label, hold the sale, and clean up.