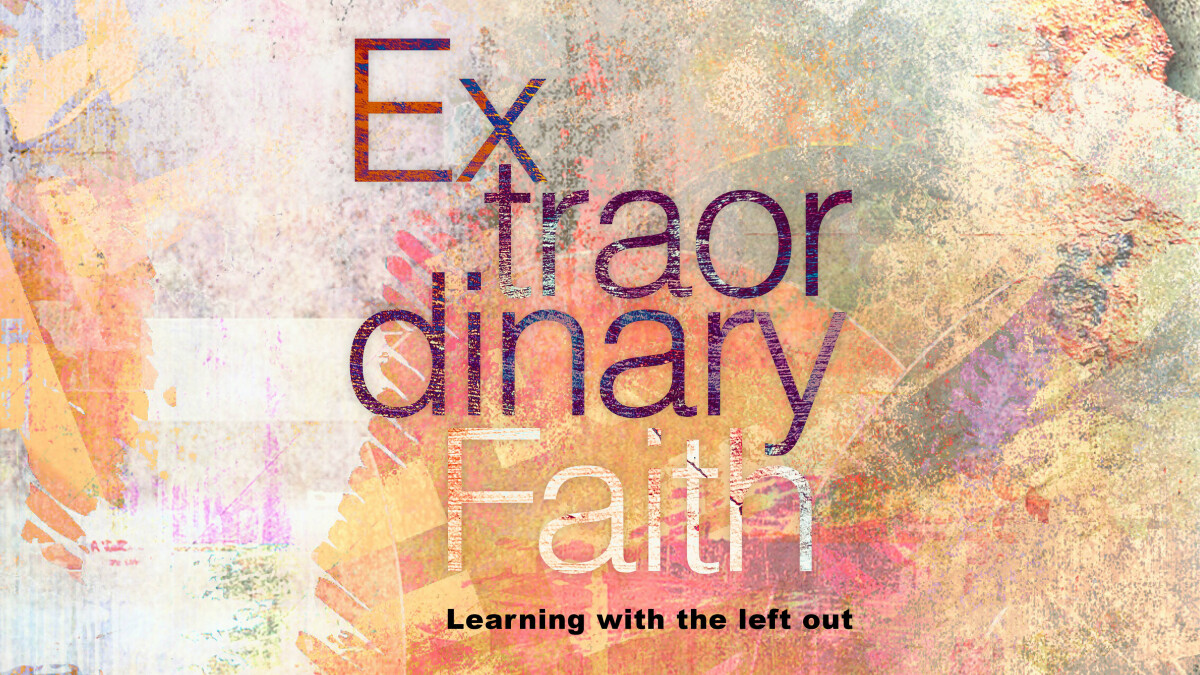 Every Sunday, from 08/26/2018 to 10/07/2018, 11:00 AM - 12:00 PM
Extraordinary Faith: Learning with the Left Out
beginning Sunday, August 26 at 11:00 a.m. in Room 111
There are moments in our lives when it feels as though our faith is rock-solid, when we feel certainty in our identity as a faithful follower, when we are satisfied with the ways we are living our lives in line with God's plan. All are invited to come and learn from the stories of faith that are seldom told (several of these are excluded from the lectionary texts). We hope that through these stories and our shared experiences the divisions between "us" and "them," "insiders" and "outsiders" will be reshaped into a more robust community of faith in which we all become learners and teachers together…and that all of our faith will be bolstered in the process.
Based on the book "Faith of the Outsider." Copies of this book are available for purchase in the Lobby at Barrington UMC and in the Fireside Room at First UMC for $11.
Sunday, August 26: Ruth
Sunday, September 2: Esau
Sunday, September 9: Tamar
Sunday, September 16: Naaman
Sunday, September 23: Rahab
Sunday, September 30: Samaritan Woman
Sunday, October 7: One God, one Family