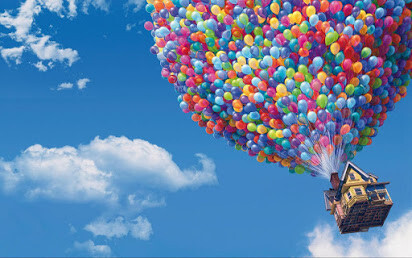 Saturday, August 17, 2019, 5:00 PM - 9:00 PM
Movies As Prayers
"Movies do more than tell a good story. They are expressions of raw emotion, naked vulnerability, and unbridled rage. They often function in the same way as prayers, communicating our deepest longings and joys to a God who hears each and every one." —Josh Larsen, author of Movies As Prayers
Rev. Fred Eisenhut will lead an Adult Development Study on Sunday morning August 18 at 11:00 a.m. with a focus on the Disney/Pixar movie Up.
Haven't seen the movie or need a refresher? The Fellowship Committee and Children's Ministries are hosting pizza dinner, activities for non-adults and a viewing of the "Movies As Prayers" movie prior to the Sunday morning Adult Faith Development discussion.
Dinner begins at 5:00 p.m. followed by activities and the movie viewing. For more information or to say you can come, contact Susan Brown, .
Movie night:
August 17 | Up [PG] (1 hr 36 min)
Adult Faith Development Study sessions
led by Rev. Fred Eisenhut in Room 111 at 11:00 a.m.
August 18 | Up