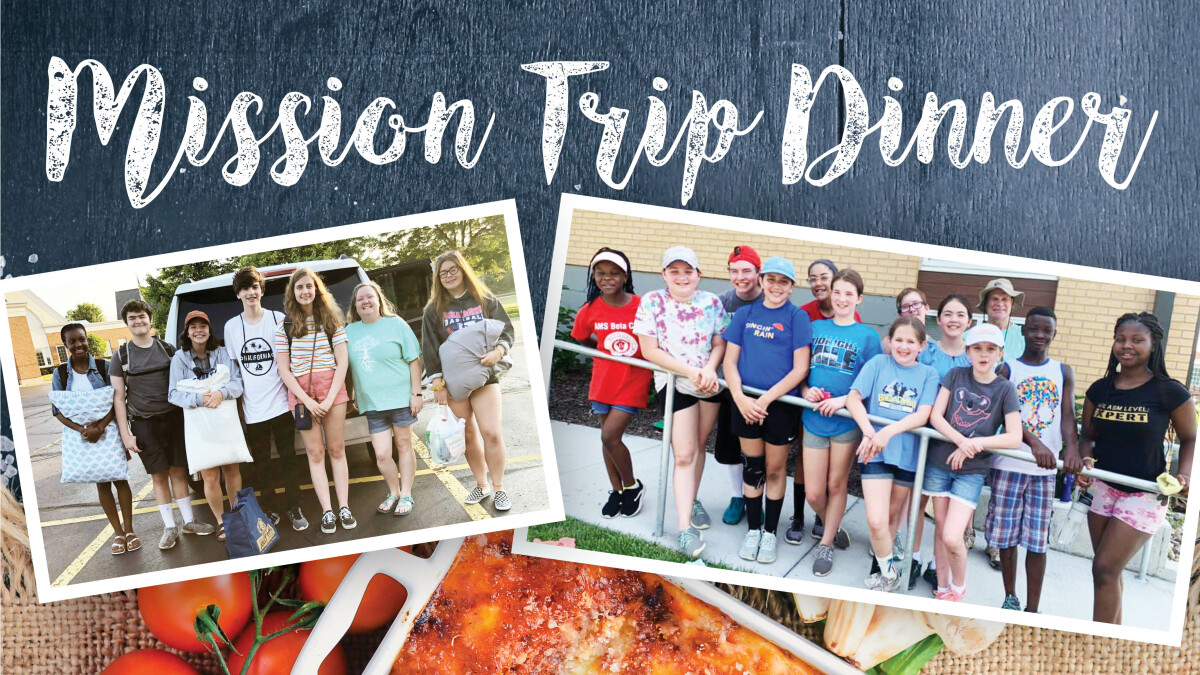 Sunday, September 08, 2019, 6:15 PM - 7:30 PM
Our youth mission trip teams are hosting a dinner in
Fellowship Hall where they will share stories, memories,
pictures and reflections of their mission trips. Tickets can be purchased on Sunday mornings in the Lobby, at the door or free for those who bought stock certificates for the youth.
We ask everyone to be sure to register and list any dietary restrictions in the "Mission Trip Dinner" form found in the Lobby or through the form below.