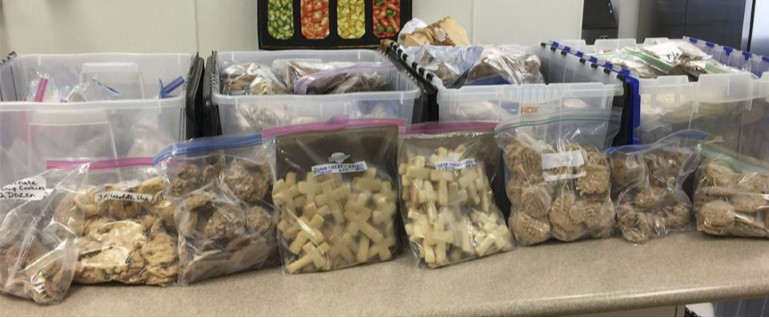 Sunday, October 06, 2019, 12:00 PM
Kairos Prison Ministry is a Christian faith-based ministry that addresses the spiritual needs of incarcerated men, women, youth their families and those who work with them. Kairos prison ministries helps guests find God's grace and forgiveness in their lives at God's special time or "Kairos." Our next Kairos weekend will be October 19 to 22. The team is asking for the continued support of our congregations. We ask that anyone who has time help bake some of to the 2,000 dozen cookies that the team takes into Stateville. Please use only the approved recipes found in the Kairos recipe booklet available on the missions bulletin boards. This is a great activity to share with children or grandchildren!
Please leave your frozen cookies in the church kitchen freezer of either BUMC or First UMC, West Dundee by October 6. Steve will pick them up from Barrington and Dundee after worship. These cookies are a symbolic representation of God's endless grace and help to convey heartfelt understanding of God's love. Thank you to those who have baked previously and to those who can bake this month.
Your prayers during the weekend are also appreciated. If you can write letters, signed 'Your brother in Christ' or 'Your sister in Christ', these are very meaningful. For more information or to sign up for an hour of online prayer, please contact Steve Middleton at .