Sunday, January 17, 2021
On the 3rd Sunday in January, we celebrate the life and work of Martin Luther King, Jr. Our anthem for worship that morning, "When the Song of the Angels is Stilled," is a setting by composer Elizabeth Alexander of Howard Thurman's poem "The Work of Christmas."
Howard Thurman (1899-1981) was raised by his grandmother, who had been enslaved. In 1925, he became an ordained Baptist minister. He was dean of chapel at Howard University and later became the dean of chapel at Boston University, the first black chapel dean in a majority-white university in the United States. Co-founder of the first major U.S. interracial, interdenominational congregation, Thurman's theology of radical nonviolence shaped a generation of civil rights activists.
Thurman mentored Dr. King, and this poem strongly evokes their mutual life callings. Thurman's powerful text extends the story of Christmas beyond the birth of Christ to include a call for social justice action by Christ followers. "When the shepherds are back with their flocks, the work of Christmas begins." This profound truth deserves our attention longer than the few minutes it takes to sing it, so we'll reprint it here.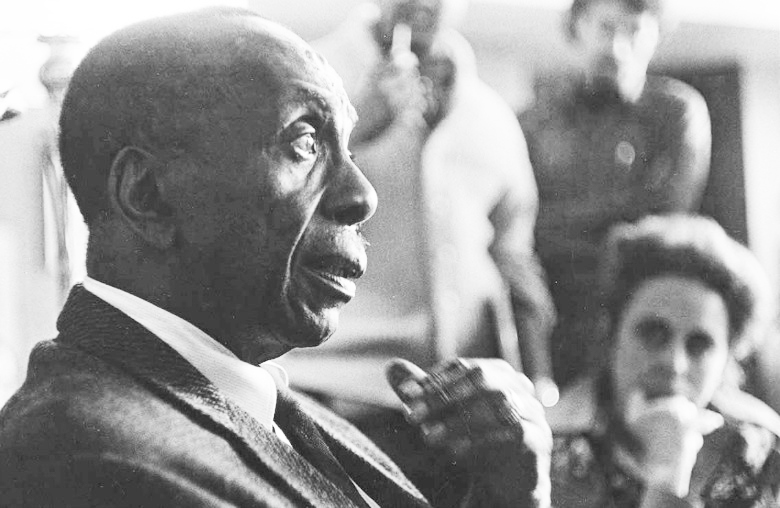 The Work of Christmas
When the song of the angels is stilled,
When the star in the sky is gone,
When the kings and the princes are home,
When the shepherds are back with their flocks,
The work of Christmas begins:
To find the lost,
To heal the broken,
To feed the hungry,
To release the prisoner,
To rebuild the nations,
To bring peace among brothers,
To make music in the heart.
From "The Mood of Christmas and Other Celebrations" by Howard Thurman. © 1985 by Friends United Press.