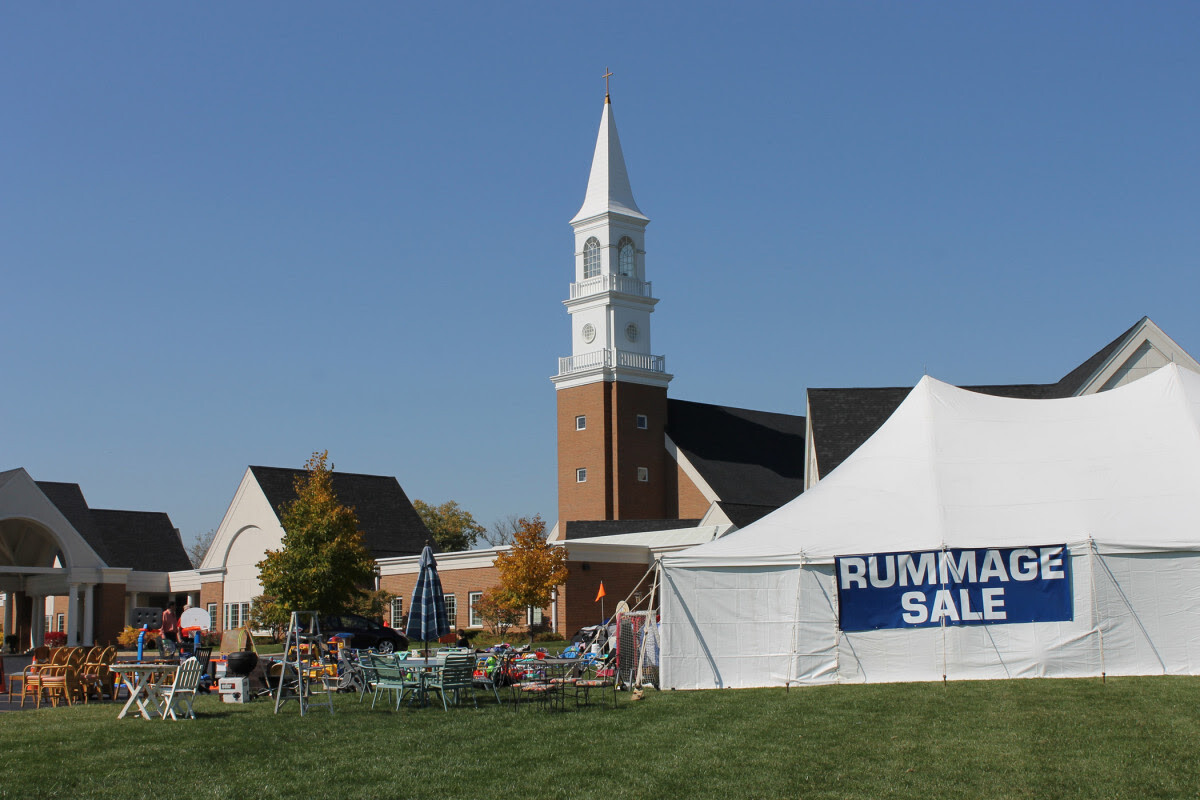 Friday, September 24, 2021, 9:00 AM - 7:00 PM
Sale Hours:
Friday, September 24, 9:00 a.m. to 7:00 p.m.
Saturday, September 25, 9:00 a.m. to 12:00 p.m.
Donate Items:
Sunday, September 19, after worship - 2:00 p.m.
Monday, September 20 through Wednesday, September 22, 9:00 a.m. - 12:00 p.m.
We will accept fall and winter clothing (on hangers and sizes labeled are greatly appreciated), shoes, boots, accessories (hats, belts, purses, scarves), jewelry, housewares, small appliances, children's books only, instruments, antiques, collectibles, holiday items, crafts, linens (labeling sheet sizes is greatly appreciated), sporting goods, tools, toys, baby items, lamps, pictures/frames, lawn furniture, etc.
We cannot accept CD's, DVD's, cassettes, VCR tapes, electronics, TV's, computer items, encyclopedias and magazines, knives, propane tanks, carpeting (area rugs are OK), large exercise equipment, aerosol cans, large appliances, paint, tires, humidifiers, air conditioners, mattresses, batteries, standard-sized organs and pianos, infant car seats, cabinet stereos, metal office furniture and large furniture. No large furniture! Only small itemsable to be lifted by one or two people and can fit in a trunk! Contact Sydney Whitley, (847) 650-5037, with questions.