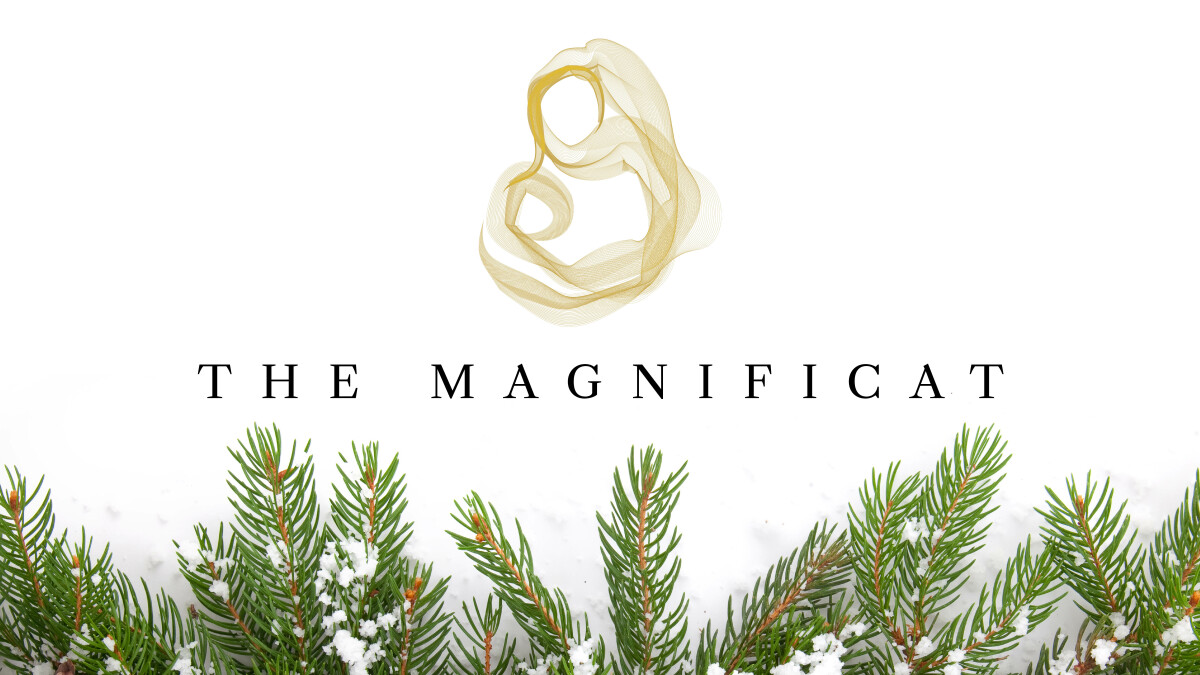 Sunday, December 19, 2021, 9:00 AM - 11:30 AM
Magnificat
by Taylor Scott Davis

Found in Luke 1:46-55, the Magnificat is the name for Mary's prayer after the angel told her she would be the mother of the Messiah. It has been set to music by composers for centuries, from Palestrina to Bach to Rachmaninoff in his famous All Night Vigil. The Magnificat our multi-site choir will sing on December 19th is relatively modern, written by Taylor Scott Davis in 2020.

Our multisite choir has twenty-five singers drawn from Barrington UMC, First UMC West Dundee and guests from local communities. The work will be conducted by BUMC Director of Music and Worship Arts, Patricia Hughes Mangis. The choir will be accompanied by harpist Laura Fako Utley, organist Ricardo Ramirez, violinist Stephanie Preucil, and timpanist Brittany Edwards.