Rummage Sale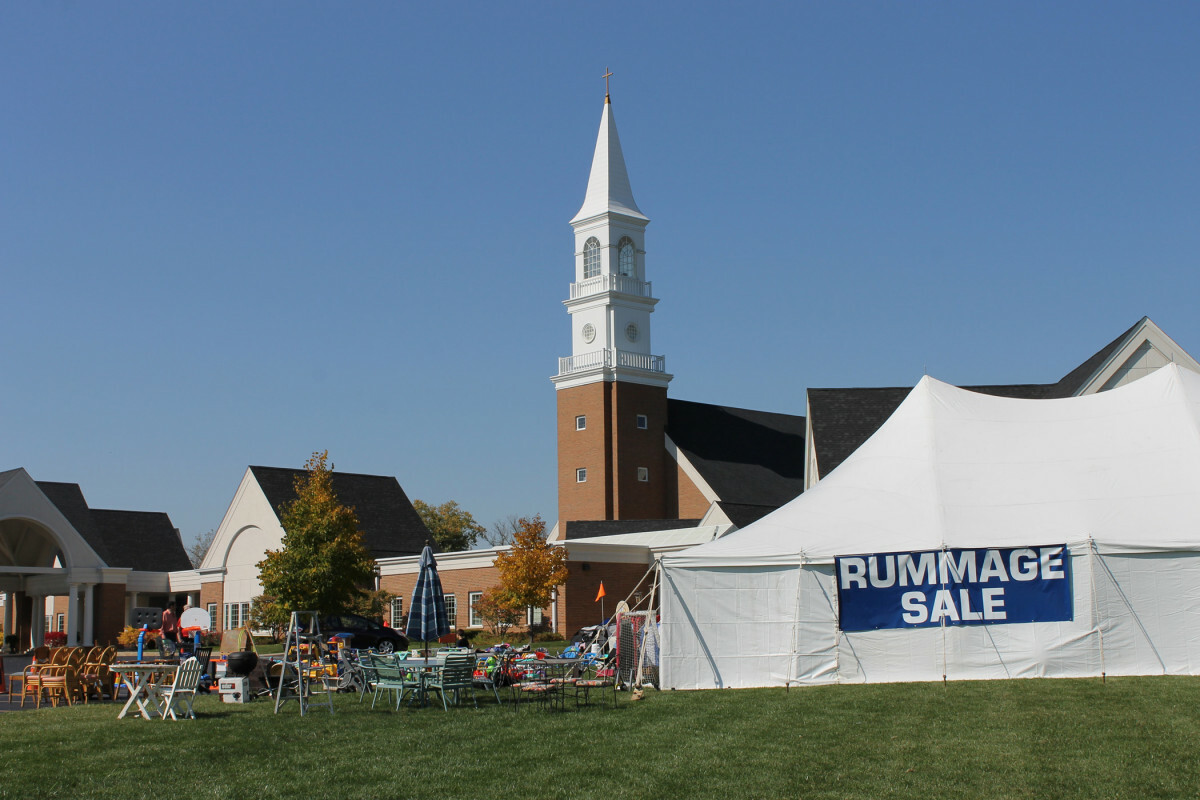 Sale Hours:
Friday, October 7, 9:00 a.m. to 7:00 p.m.
Saturday, October 8, 9:00 a.m. to noon
Donate Items:
Sunday, October 2: after worship - 2:00 p.m.
Monday, October 3 and Tuesday, October 4: 9:00 a.m.—8:00 p.m.
Wednesday, October 5: 9:00 a.m. - 12:00 p.m.
We will accept fall and winter clothing (on hangers and sizes labeled are greatly appreciated), shoes, boots, accessories (hats, belts, purses, scarves), jewelry, housewares, small appliances, children's books only, instruments, antiques, collectibles, holiday items, crafts, linens (labeling sheet sizes is greatly appreciated), sporting goods, tools, toys, baby items, lamps, pictures/frames, lawn furniture, etc.
We cannot accept CD's, DVD's, cassettes, VCR tapes, electronics, TV's, computer items, encyclopedias and magazines, knives, propane tanks, carpeting (area rugs are OK), large exercise equipment, aerosol cans, large appliances, paint, tires, humidifiers, air conditioners, mattresses, batteries, standard-sized organs and pianos, infant car seats, cabinet stereos, furniture, or metal office furniture. Only small items able to be lifted by one or two people and can fit in a trunk!
Volunteers are needed to unpack, sort, move, hang, display, price and size items, etc. Standing and sitting jobs available! If you are an "appliance expert," your skills are needed to be sure items work.
Can't volunteer your time? Can't volunteer your time? See the Rummage Table in the lobby on Sunday morning for ways you can help. Perhaps you could post some flyers as you run your errands. Snack, and drink donations are especially appreciated!