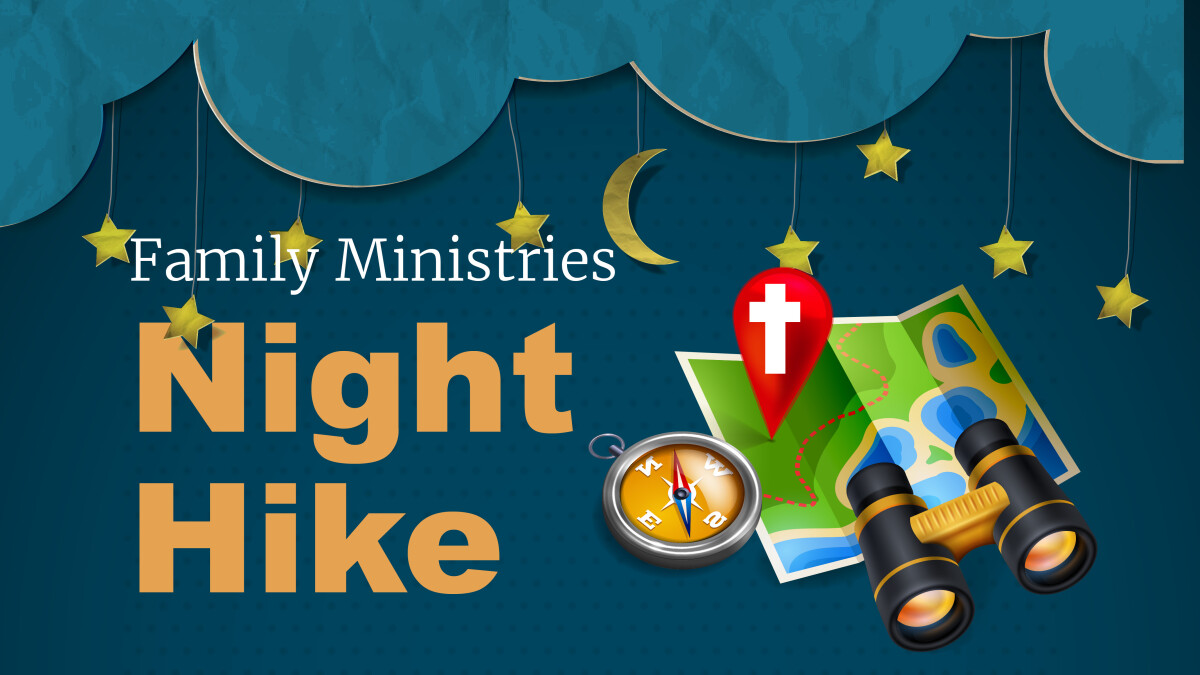 Friday, October 12, 2018, 6:30 PM - 8:00 PM
All are invited to a night hike and scavenger hunt,
learning to trust Jesus even when we can't see him.
Glow sticks, s'mores and adventure provided!
Please RSVP by Tuesday, October 9 to say you can come!
Contact Tammy McKay, ,
or register through the form below.